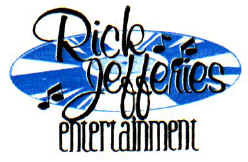 Rick Jefferies Entertainment
"Your Creative Professional Disc-Jockey Service Since 1986"
"We Create Memorable Occasions"
Southeastern - Mid - Western - Northern - Michigan
Milford, Michigan 48381
248-684-2276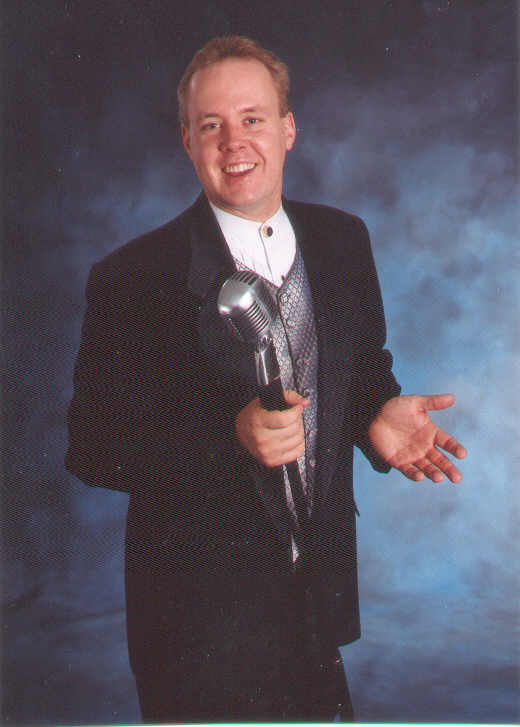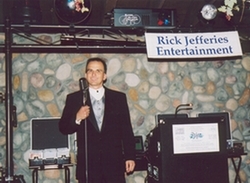 Welcome to Rick Jefferies Entertainment.
We play the hits! Choose from over 100,000 songs or Our Top 15,000 on-line here @
The Playlist
or in person from over 100,000 titles from the years of 1900 to 2012.
Book One Of Our professional Disc Jockeys Today!
We play your requests and have experienced, talented Disc Jockeys, Master of Ceremonies for every occasion. We are available anytime, anywhere and anyplace. Dressed in the latest professional tuxedo to professional casual attire. Our most popular Disc-Jockeys book quickly and come with the entertainment industry's best guarantee. Our professional Disc-Jockeys are those well known people who have the great habits of showing up on time, displaying the best attitude, being well groomed, wearing the proper attire, being non smokers and having great family values who know the music! Best value by booking early.
We provide The Best Equipment
We offer the latest state-of-art professional light & sound available today. Our customers expect quality at their event and you should too! We provide back-up equipment and set the standard in three-way sound. Imagine actually hearing crisp, clean speeches, toasts, announcements and music at your event. It is the professional disc-jockey that makes the difference and our Best Service guarantee that makes you smile! Over 5,000 customers have trusted the DJs of Rick Jefferies Entertainment at their event. Let us create your made-to-order exciting lighting package today.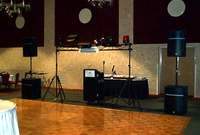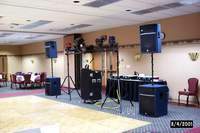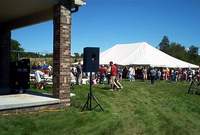 The program Guide Guarantees Quality
We present our customers with all of the event planning information, music, samples, drawings, maps, pictures, diagrams and over 1,000 local referrals through a confidential appointment, all in writing. Do you have many details like music, dances and how you want something done right or is this a simple event? Either way, The program Guide can take care of those details and keep it simple. No other DJ Company can match our professional service guarantee to you. We are proud to be the leading entertainment and mobile disc-jockey company in Michigan with the most memberships and contributions to Chamber Of Commerces, Business Associations and not-for profit organizations. We support the community, arts, culture, churches, business and education across the Great State of Michigan!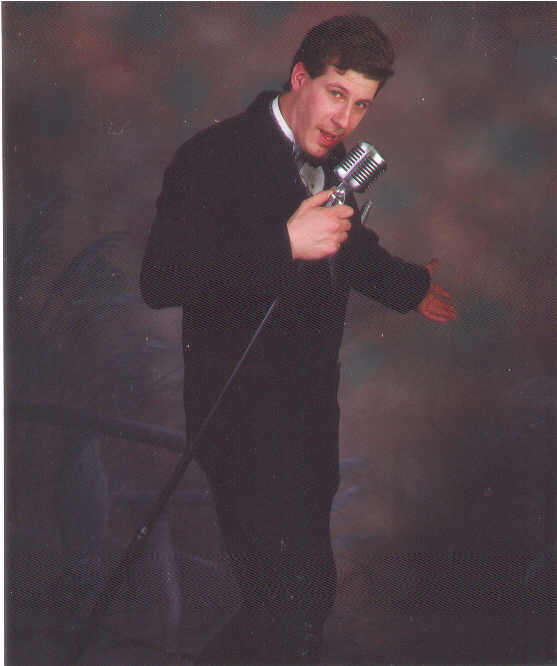 We provide The Most Special Effects
We have the greatest selection to choose from black lighting, bubbles, confetti, custom, disco, fiber-optic, foam, fog, gobo, hazer, laser, theme, water fountains and more. Leave it up to us to find the creative answer to fun and entertainment!
We DJ Special Events Like Yours
We offer many dance, prom, theme, corporate, party exciting products like ballon drops, custom ideas, dance contests, party favors & flatables, decorators, stand-ups, theme structures and more. We have information for the how-to-do planning to the local professionals.
We Cater To Brides & Grooms
We specialize in providing the latest bridal information on wedding products and referral services from do-it-yourself to professional courtesy services is available at no cost to our customers. We offer special rentals of cake fountains and Our Mini Gazebo Card box(holds 500 cards) to brides who book their professional DJ with us. Custom-built shadow boxes available for the bride and groom.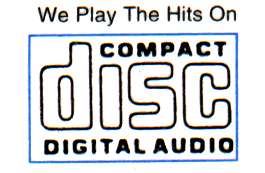 100,000 Titles Available
~ We play from 1900's to Todays Hits ~ Big Band ~ Country ~ 20's ~ 30's ~ 40's ~ 50's ~ 60's ~ Top 40 ~ 70's ~ Disco ~ R&B ~ Dance ~ Club ~ House ~ polkas ~ Motown ~ Blues~ ~ Classic & Modern Rock ~ Reggae ~ Alternative ~ Ballroom ~ Classic & Modern Swing ~ New & Old Country ~ Movie Soundtracks ~ Marches ~ Rave ~ Underground ~ Jazzy Funk ~ Soul Train ~ Jazz ~ Sound Effects ~ International ~ Dinner ~ Wedding ~ prelude ~ Novelty ~ Urban Contemporary ~ Choose songs @
The Playlist
Announcers Event planners & Coordinators Master Of Ceremonies Professional Disc Jockey Service

Studio-Grade Sound Reinforcement Wedding planners & Coordinators
Club Mobile Disc-Jockeys Statewide Dances Parties Receptions
Please tell us about your event:

"DJ Michael probst"
By photography By Ron
906.586-6130
We Are Members Of These Organizations: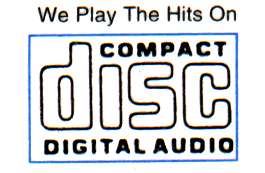 Comments? Suggestions?
We would like to hear from you!
Southeastern Michigan; Detroit Area, Ann Arbor, Birmingham, Commerce, Farmington Hills, Highland, Livingston, Milford, Novi, Oakland, Royal Oak, Southfield.